The master station with dual power supply .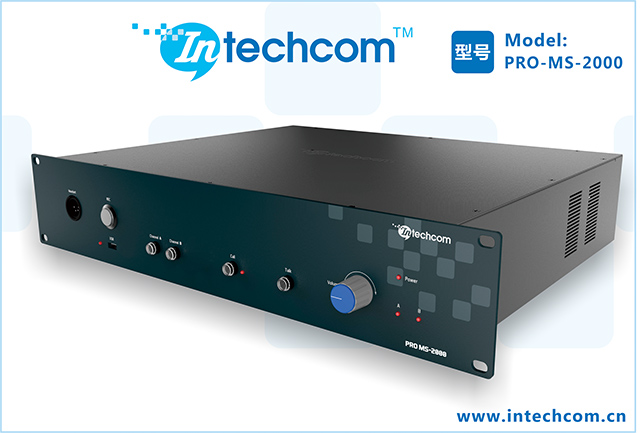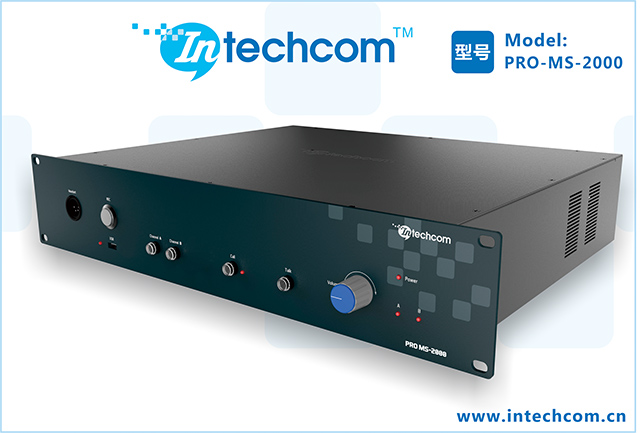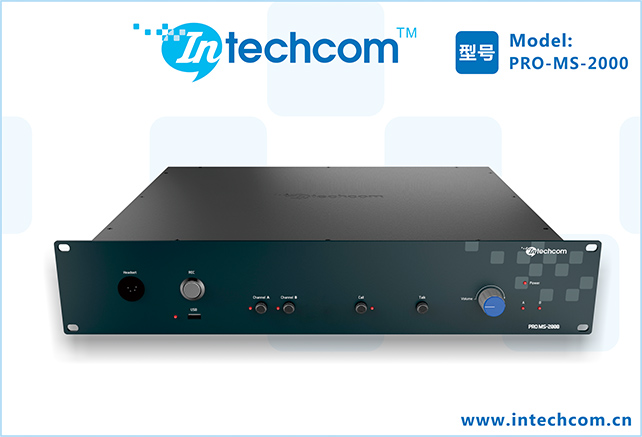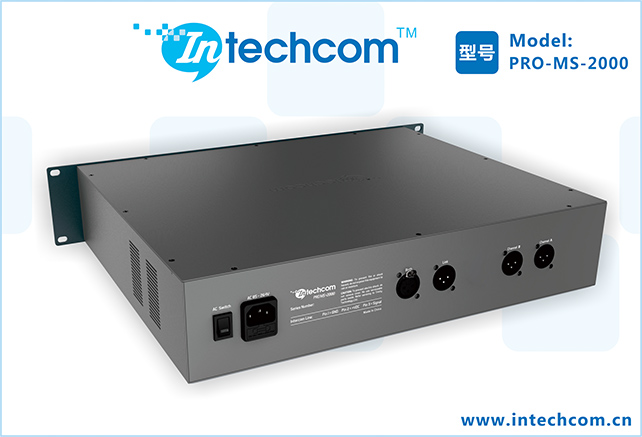 PRO-MS-2000
Performance .

The following Performance: are for the Intechcom Pro-MS3000 Master Station .
1. The Pro-MS-3000 is a 3-Channel Master Stations with a unique hybrid configuration, the 3 channel can be operated independently or linked in A+B and A+B+C modes.
2. High-quality audio characteristic
3. 3-channel intercom operation plus additional program sound on XLR cables
4. Record function
5. Dual power supply with automatic change over function
6. Real-Time circuitry for video, audio & communications
7. ProMS-3000 is expandable modular designs and compatible with most other unbalanced party-line intercom devices

Technical Specifications:

·Ac power input:85~264V.
·Power output: 24 volts DC regulated @ 2.5A continuous.
·Power consumption: (At 220V/AC) 550W.
·Transducer impedances: Mic: 200 Ohms dynamic .
·Earphone impedances: 400 Ohms .
·Dimensions: (H x W x D): 88.9 x 482.6 x 178.2mm
·Weight: 5.6kg
Previous: No.