The master station with single power supply .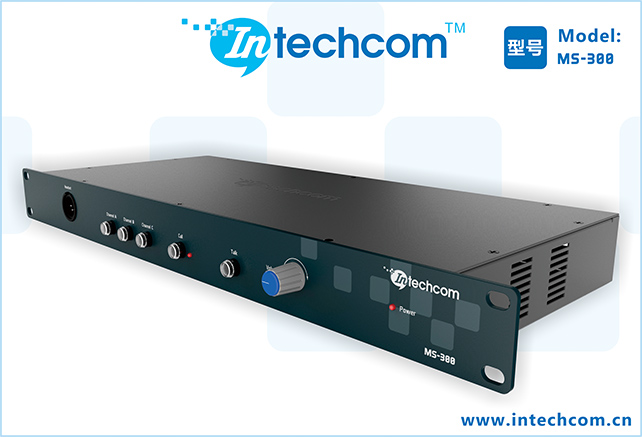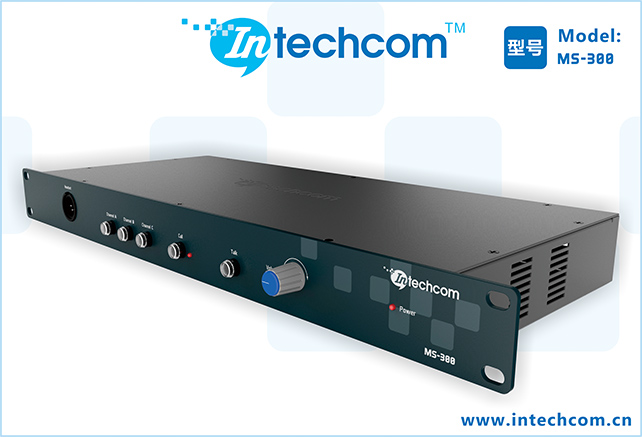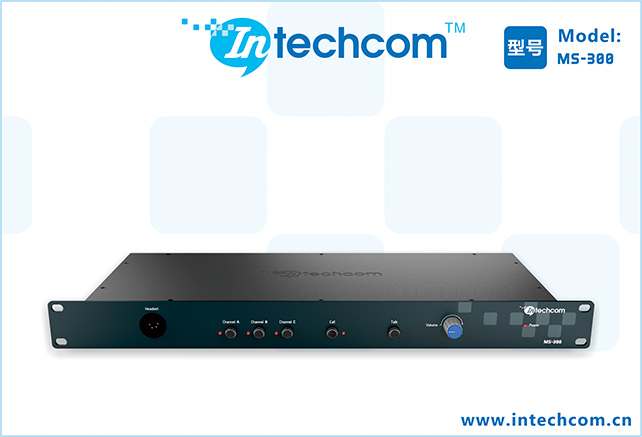 MS-300(3channel)
Performance .

The following int are for the iaantrodace MS - 300 master station .
1. Three channels rather than the usual two .
2. Channels are linkable (A + B) or (A + B + C)with expandable modular designs .
3. Mic switch on for three channel can be tapped for locking or held and released for momentary.
4. Full duplex, hands-free operation, in moderately noisy environments.
5. Front panel 4-pin XLR used for headset.
6. Front panel green LED indicates presence of 24VDC across the three circuits.
7. Main power switch(Rear Panel): Illuminated. Indicates AC voltage present.
8. The thumb operated 'Listen-level' control regulates the loudness of your headset ear phone only. It has NO effect on the microphone level.
9. Press the 'Talk' button and turn up the 'Listen level' control on your unit and others on the same circuit as your - self ,you should now be able to communicate with any of these other outstations.
10. The' Call'push button flashes a light in all outstations connected to your circuit. It is used to attract attention in the event that a user has removed his/her headset.
The MS - 300 master station allowing many beltpacks to be connected together without significantly changing the circuit performance. The termination networks are automatically removed and inserted during circuit linking to ensure a constant impedance for all circuits.

Technical Specifications:

·Ac power input:85~264V.
·Power output: 24 volts DC regulated @ 2.5A continuous .
·Power consumption : (At 220V/AC) 550W .
·Transducer impedances: Mic: 200 Ohms dynamic .
·Earphone impedances: 400 Ohms .
·Dimensions (H x W x D): 44.5 x 482.6 x 178.2mm
·Weight: 3kg
Previous:
MS-200(2channel)
Next:No.